Sisters on Track
En Netflix original, produsert av Sant & Usant.
Sisters on Track er en Brooklyn-story som følger de tre søstrene Tai (12), Rainn (11) and Brooke (10) i det de opplever at livet tar en uventet vending. Historien lar oss oppleve det sterke båndet som oppstår mellom trener Jean Bell og søstrene, og viser hvor avgjørende det kan være å bli sett.
Produsent
Anita Rehoff Larsen
Produsent
Tone Grøttjord-Glenne
Eksekutive produsent
Sam Pollard
Regissør
Corinne van der Borch
Regissør
Tone Grøttjord-Glenne
Fotograf
Corinne van der Borch
Lyd
Veralucia Quipse Chirinos
Klipper
Sloane Klevin, ACE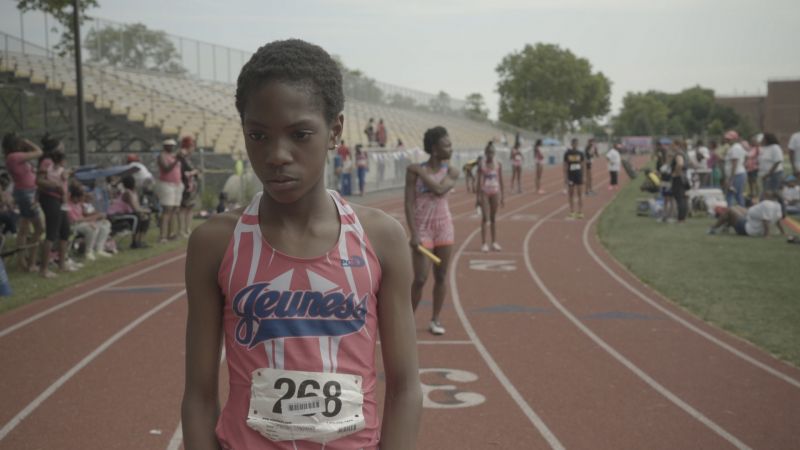 Sisters on Track is a coming of age story following the three Sheppard sisters, Tai (12), Rainn (11) and Brooke (10) from the 2016 media storm that propels them into the national spotlight, when all three are chosen to be the Sports Illustrated Kids of the Year, into their final years of Junior High. The film offers a rare intimate glimpse into a tight-knit Brooklyn family's journey to recover from trauma and tragedy moving away from their life in a shelter. Guided by coach Jean Bell, who inspires them to beat the odds, dream big and aim for higher education the girls are finding their voices as athletes, as students and as young adults. At the heart of the story is the bond between sisters and a whole community of women, passing the baton of self-empowerment through track and field, from generation to generation of hopeful young girls.