Writing with Fire
A Black Ticket Film Production, co-produced by Sant & Usant
In a cluttered news landscape dominated by men, emerges India's only newspaper run by Dalit women. Armed with smartphones, Chief Reporter Meera and her journalists break traditions, be it on the frontlines of India's biggest issues or within the confines of their homes, redefining what it means to be powerful.
Producer
Sushmit Ghosh & Rintu Thomas
Executive Producers
Patty Quillin & Hallee Adelman
Co-produser Finland
John Webster
Co-produser Norway
Tone Grøttjord-Glenne
Director
Rintu Thomas & Sushmit Ghosh
Director of photography
Sushmit Ghosh & Karan Thapliyal
Editing
Sushmit Ghosh & Rintu Thomas
Supervising editor
Anna Fabini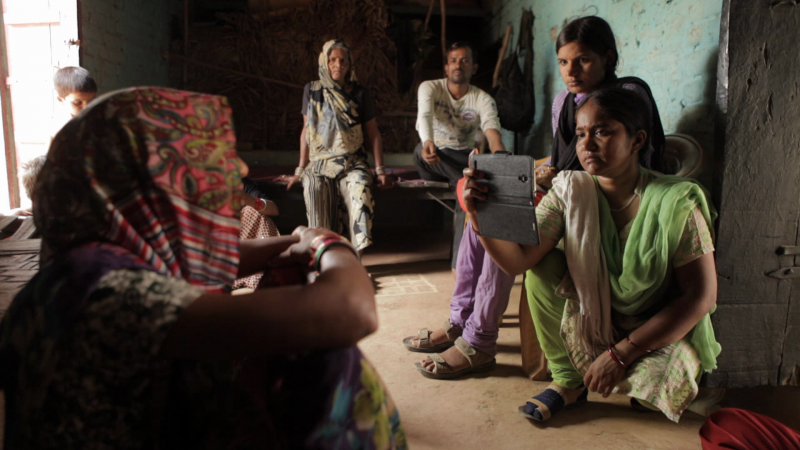 The sorts of stories the women are tackling, including abuses of power and corruption, make it a dangerous game.

Amber Wilkinson, screendaily
In one of the most socially oppressive and patriarchal states of India emerges a newspaper run entirely by rural women belonging to the Dalit or 'untouchable' community. Meera, its popular political reporter, decides to magnify the local paper's impact with an audacious move – to transform from print to a digital news agency. Working in media dark villages, mocked and discouraged, this is the story of a visionary woman's feisty spirit in building what will probably be the world's first digital news agency run entirely by rural Dalit women.