I am Kuba
A Sant & Usant production
A coming-of-age film, following the Polish boy Kuba (12) taking care of his little brother Mikołaj (8) after their parents are forced to leave them to work aborad.
Producers
Anita Rehoff Larsen and Tone Grøttjord
Director
Åse Svenheim Drivenes
Co-producers
Edward Porembny/AMP Polska & Heino Deckert/Ma.ja.de
Photo
Michał Jarosiński & Jacek Gruszka
Sound
Lydhodene v/Håkon Lammetun og Petter Fagelund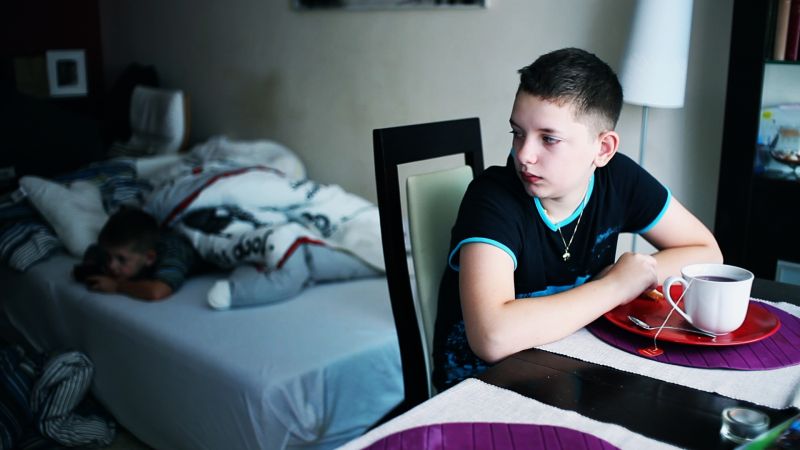 The movie depicts the excessive demands a family has to face due to circumstances, in which economic factors tear them apart.

NewEuropa, Florian Schmitz
Kuba (12) and Mikołaj's (8) parents are forced to leave Poland to find work after their family business goes bankrupt. "I am Kuba" is a coming-of-age film about Kuba who looks after his little brother while his parents are away. The task is not easy when Kuba struggles with has his own worries and teenage dilemmas. As time goes by Kuba start rejecting the big responsibilty on his young shoulders. The family is forced to make life changing decision.
Kuba is a responsible big brother. He is proud of the task he is given. He cooks, picks up his brother from school and make sure they go to bed at a reasonable time. On the phone from Vienna his mum tells him that it won't be long until they will live together, but time goes by and the responsibility at home is becoming more challenging. He starts doubting his mum's promises. Kuba becomes a teenager and he prefers to hang out with friends than taking care of his little brother.
Kuba's story is also the story about modern Europe. It is estimated that only in Poland more than 100,000 children are left by their parents who are forced to work abroad. «I am Kuba» is an intimate film about children growing up as 'euro-orphans'.
Please watch the trailer: