EXIT - Leaving extremism behind
A Sant & Usant production from 2018
What is the wake up call that can make violent extremists change? The director is a former extremist still struggling to reconcile with her past. Through intimate conversations with former violent extremists from Germany, France, Denmark and US they reveal the moment in their life that made them alter the course of their lives. What kind of wake up call can make a jihadist stop be ing an extremist and leave hateand violence behind?
Executive producer
Tone Grøttjord-Glenne og Anita Rehoff Larsen
Sound
Yvonne Steberg og Gisle Tveito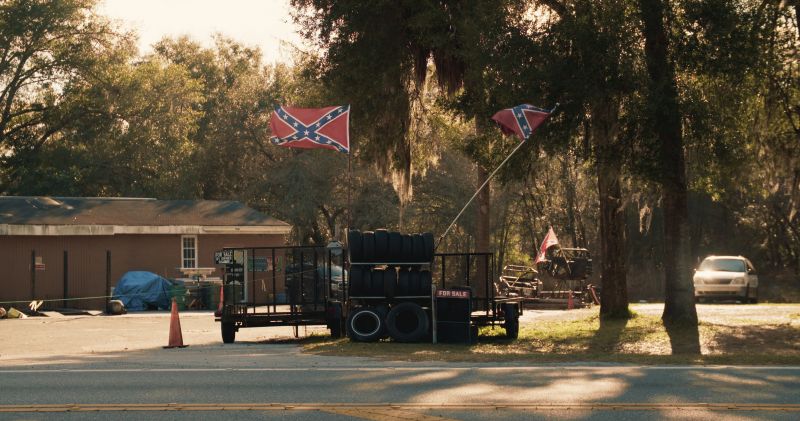 EXIT includes that rarely seen perspective of women in a world and movement we largely associate with angry men. A sober look at an urgent and relevant topic, finding parallels between what is happening in Europe and U.S.

INDIEWIRE
Beliefs form the foundation of how we live our lives, so what do you do when that foundation crumbles and you are confronted with the realisation that everything you once firmly believed is wrong? Through intimate conversations with former violent extremistsacross the world, director Karen Winther asks: What triggered their life changing decision to leave?In EXIT, we meet Angela from the US and Ingo and Manuel from Germany, all former right-wing extremists who made the leap to leave their movement. They are now forced to live isolated lives in hiding due to their dangerous pasts. In Denmark, we explore the other side of the spectrum when former violent left wing extremist Søren shares the story of his life. Winther also travels to France to meet a French former jihadists. David was active in theArmed Islamic Group and who has served 6 years in prison for terrorist activities.Reflecting on her very own extremist past and the stories of the people she meets along her travels, Winthers walks us through how she arrived at her own "wake-up call" and theextra ordinary journey that followed. We are invited to join Winthers on a radical discovery and gain an insight into what is really takes for an person to break out of their life as they know it and leave their extreme movement behind.
Please watch the trailer: