All That I am
A Sant & Usant production
A true story of finding your voice agains all odds.
Producer
Anita Rehoff Larsen
Co-producer
Monica Hellström
Director
Tone Grøttjord-Glenne
Director of photography
Egil Håskjold Larsen
Sound
Andreas Lindberg Svensson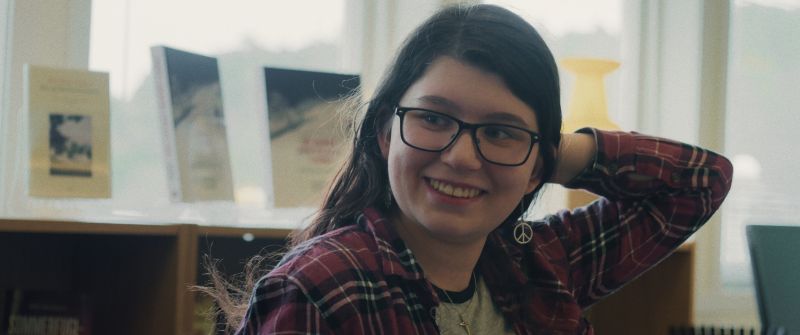 Gorgeously shot, expertly paced, and overwhelmingly emotional documentary All That I Am is the kind of film you hope everyone sees because it might make the world a more understanding and empathetic place.

The Gate
After five years in the foster system, eighteen year old Emilie returns to her family home to rebuild a fractured relationship with her mother and younger half-siblings.
Over the next two years a determined Emilie begins to heal the trauma that haunts her, learns to speak her truth aloud, and takes her first steps towards a self-determined future. Now Emilie must gather the courage to reveal to her half-siblings the reason their father was imprisoned and their sister went away: Emilie was sexually abused by her stepfather from the age of six until she was twelve, when he was convicted and imprisoned.
In the midst of this upheaval, Emilie has to testify against her stepfather, who will soon be released from prison. She rarely leaves the house, terrified of running into him and triggering a panic attack. Emilie struggles to balance other people's expectations with defining her own life as we follow her at home, in therapy sessions, at endless meetings at the welfare work center, as she starts a relationship and moves in with a boy. Told with a commitment to emotional insight and dedication to Emilie's subjective experience this is the story of an extraordinarily courageous young woman on the cusp of adulthood finding the voice that was long denied to her.
Please watch the trailer: