Anita Rehoff Larsen
Partner, CEO, Producer
To see how a documentary film can affect and change the audience is one of the most satisfying aspects of being a producer.

Anita Rehoff Larsen
Producer
Sisters on Track
Producer
MAIKO - Dancing child
Producer
When the boys return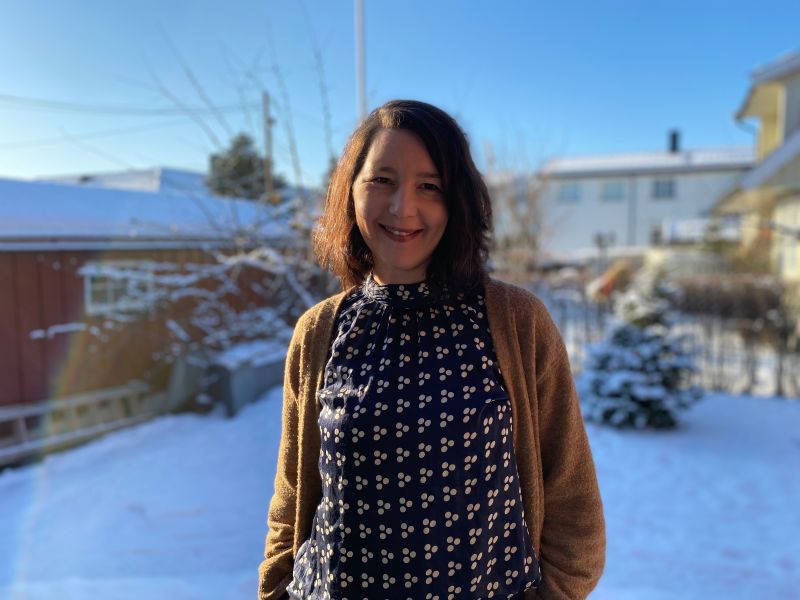 My interest in documentary film began during my year at Danvik Folk High School, after which I studied for 3 years in England, but the development in the more creative side of documentary filmmaking started after I returned home and began working with other Norwegian directors and exploring my own projects. After having directed several films both on my own accord for other companies as well as for Sant & Usant I was asked to work as a substitute producer for Tone. A commission I took on with the utmost seriousness. At the time, the company was transitioning from Norwegian to international films, and a brand-new world opened up for me. With my first international film, When the boys return by Tone Andresen under my belt, my training as a producer started on journeys to several international pitching platforms and workshops and further development at the EURODOC. On these journeys I found immense inspiration and support from other filmmakers, producers and financiers. This was a world I wanted a greater part of. The film had its world premiere at the IDFA along with Bravehearts in 2012, for which we invited the boys from the West Bank. They had never been outside Palestine before, let alone on a plane. It turned into a powerful encounter between the contributors and the audience, and the film toured the globe. I felt an immense joy from elevating other filmmakers, contributing to giving the directors a platform for telling their stories and developing their own form and style, as well as working for the film to find its audience. This was the start of many great collaborations with new directors, producers, co-production companies, financiers, festivals and distributors all over the world. Work I appreciate immensely.
In 2012 I became a co-owner of Sant & Usant. At times, it has been a challenge to juggle the roles as co-owner, daily manager and producer. Over time, Tone and I have managed to concentrate on the larger, comprehensive plans for our enterprise, which have been an important roadmap for the company. In connection with this work we have also laid the important foundation for a stable and sustainable company, which in turn is essential for making good films. We have strived to work in a methodical way by following the company's vision and long-term plans. In this way we have facilitated both for ourselves and for our co-workers to be able to work long-term on development, production and distribution, all the while mirroring that same innovation and development within ourselves.
We have now reached that point where we see the gratifying results that can only come when you aim high and have the conviction to do so. As a producer and daily manager, I feel a great joy when the films we are involved with reach their full potential and which continue to find new target audiences, who in turn watch, process and discuss our films. To see how every single film can affect another person in their own way is truly inspiring. It strengthens my belief that we in Sant & Usant will carry on making films that are relevant to wide audiences in the future as well.
Contact Anita:
+47 950 33 305